Tom Tikka & The Missing Hubcaps Follow iTunes Chart Success With New Power Pop EP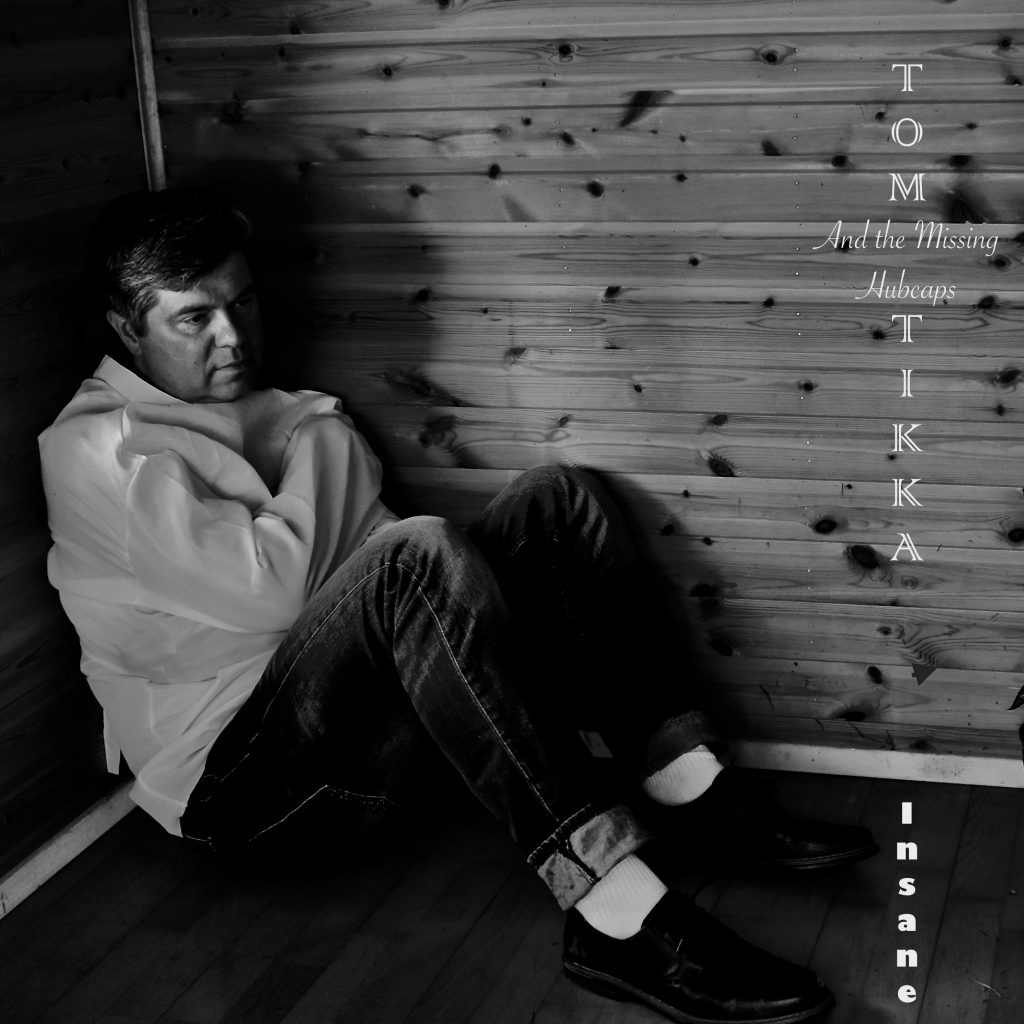 The prolific Finnish singer-songwriter digs into his vault of songs for "Insane," a 5 song EP out on July 31st.
"irrepressible passion and inspiration" – Vents Magazine
"among the most compelling recording acts working in modern music" – IndieShark
As a member of Sony/BMG Recording Act, Carmen Gray, and more recently, The Impersonators, Finnish singer-songwriter Tom Tikka has tasted his fair share of success in the music industry. Carmen Gray scored several radio hits, all co-written by Tikka and Lappe Holopainen. The Impersonators also received high critical praise and radio attention for their brand of power pop. With the Top 100 UK iTunes success of Tom Tikka & The Missing Hubcaps' debut EP, Working Class Voodoo, it appears Tikka is once again riding high.
On July 31st, 2020, Tom Tikka & The Missing Hubcaps will follow their debut EP with a 5-song project, simply titled, Insane (MTS Records). The EP culls together newly written tracks, as well as bits and pieces of songs written decades ago.
Tikka explains, "When The Impersonators went on a planned six-month long hiatus in mid-April, I already knew I wanted to drop an EP or two of solo material. I had accumulated a massive backlog of songs over the years. These were songs I had written either for Carmen Gray or The Impersonators, mostly songs that weren't quite right for either group. Also, sometimes when the song was stylistically appropriate, the timing was wrong. Another song that felt more special came along. And obviously, on a few occasions, time gave me new perspective. As I listened back to the old demos, I came to the conclusion that I had, for some reason or another, every once in a while, chosen an inferior song to present to the band over something truly remarkable (biased opinion of course). This was the case especially with the songs I had written for Carmen Gray but also true for a few more recent ones. Be that as it may, the songs I have selected for The Missing Hubcaps are all songs I considered to be too good to be left in the drawer."
Watch the video for first single, "Driving Me Insane" at https://youtu.be/DxJLmZ9nvMo.
TRACK LISTING:
1. Good Ol' Stupid Me
2. Driving Me Insane
3. Sweet Sugar
4. Summer Means New Love
5. Dismal Day
ABOUT TOM TIKKA: Carmen Gray was signed to Sony/BMG in 2005 and during the next nine years, they went on to record three albums and one EP. The group's entire catalog (including such radio hits as "Lost In My Mind Again", "Gates Of Loneliness" & "Life Can Be Beautiful") was penned by Tom Tikka & Lappe Holopainen.
After Carmen Gray disbanded in 2013, Tikka formed his current group The Impersonators with poet Antti Autio. In 2017, The Impersonators signed with FBP Music Group, a German label based out of Frankfurt. Together with their producer Janne Saksa, The Impersonators have released tunes to rave reviews and a considerable amount of radio attention.
In 2020, Tikka began working with MTS Records and released a solo EP titled Working Class Voodoo under the name Tom Tikka & The Missing Hubcaps. On this self-produced venture, Tikka plays and sings everything himself. It featured the UK iTunes chart hit title single. https://impersonatorsmusic.com/
https://www.facebook.com/ImpersonatorsBand (@ImpersonatorsBand)
https://twitter.com/1mpersonators (@1mpersonators)
https://www.instagram.com/1mpersonators_band/ (@1mpersonators_band)