Richard Lynch Recalls Mama's Downhome Cookin' On "Cathead Biscuits" Single
The Ohio-based country singer-songwriter's latest single is out Friday, July 31st. It is the Most-Downloaded Track at Texas country radio, according to CDTex.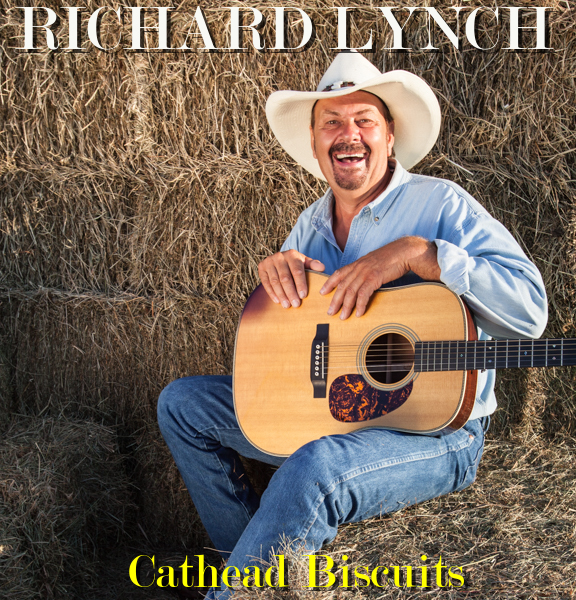 Cathead biscuits, red eye gravy
Down home cookin, that's how my Momma raised me
Soup beans and cornbread
And wild mustard greens
Simple country living, that's what you get with me
– Richard Lynch & Tony Williams "Cathead Biscuits"
Chart-topping singer-songwriter Richard Lynch stays true to his down-home country roots once again, as he releases the new single and video, "Cathead Biscuits" (Fence Row/MTS). The song, which came to life after a festival performance in Eastern Kentucky, was the Most-Downloaded track at Texas country radio this past week, according to CDTex. It also debuted at #115 on the Texas Regional Radio Report chart. It will be available for streaming and download on Friday, July 31st, 2020.
"My keyboard player Tony (Williams) and I were talking about our Appalachian roots after a show we were headlining in Kentucky," said Richard. "The conversation turned to the good ol' country food that was made and served, and what do you know? A song was born!"
Watch the video for "Cathead Biscuits" at https://www.youtube.com/watch?v=xDeiWXxHBEs.
ABOUT RICHARD LYNCH:
Richard Lynch is a Waynesville, Ohio-based country music artist, who has compiled a long list of country hits and chart toppers in the world of traditional country music. His single, "A Better Place" topped the New Music Weekly AM/FM country chart, the IndieWorld Country Record Report, and spent an incredible 32 weeks atop the Roots Music Report True Country chart. His next 4 singles also topped the country airplay charts, including a duet with Grammy Award Winner, Rhonda Vincent. Richard's single, "Country Music Isn't Country Anymore" went Top 25 on the iTunes Canada sales chart. His single, "Pray on the Radio" received Christian radio airplay and charting, also reaching the US iTunes Single Sales chart. Lynch has appeared on WSM Radio Nashville, RFD TV, Fox TV, and countless other media outlets.Richard is a member of the Ohio Country Music Hall of Fame, The Independent Country Music Hall of Fame, and he is a Billboard Magazine Emerging Artist. He is also the host of "Traditionally Lynch," airing on TV and radio, and he's the founder of the Love Tattoo Foundation for veterans. http://www.richardlynchband.com