John Dorsch Scales New Heights with His New Album "Elevation"
The Canadian singer-songwriter, guitarist will release the 15-song collection with MTS Records on July 14th, 2023. "Faith In Me" is the first single and video.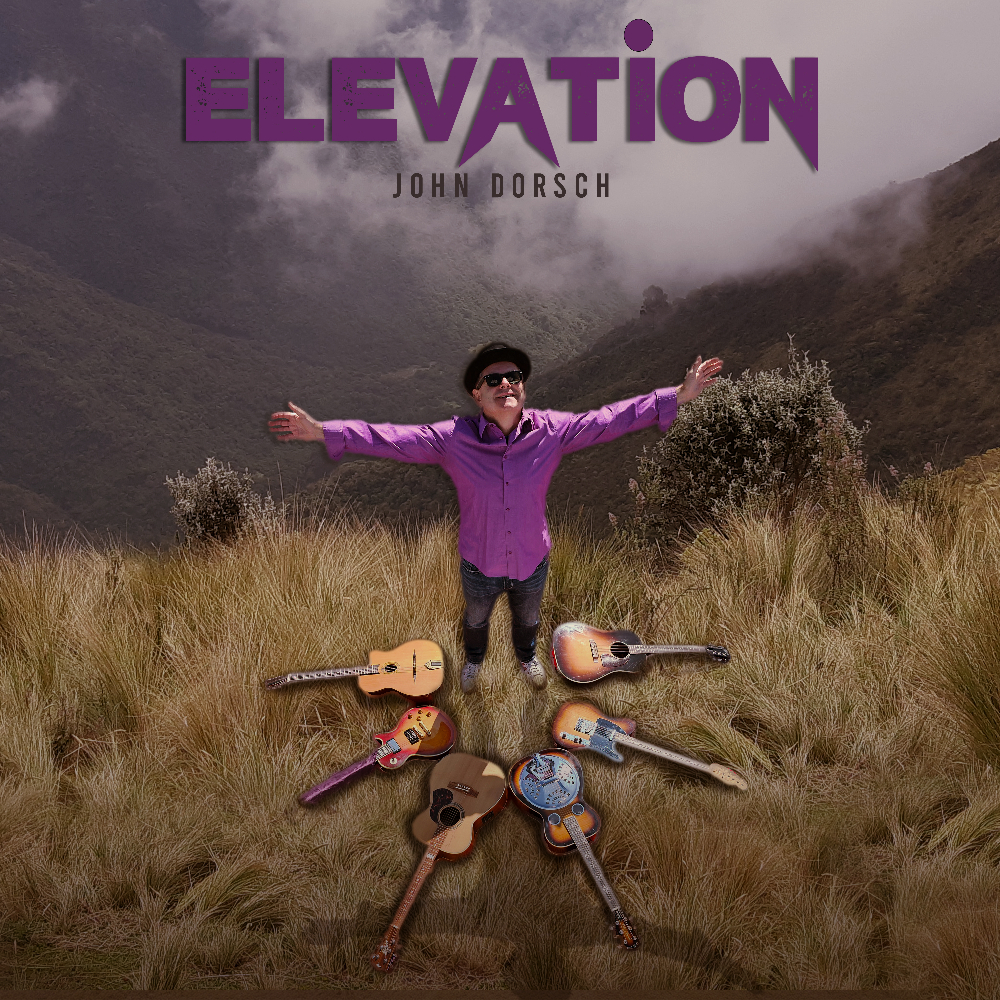 Singer, songwriter and guitarist John Dorsch is proud to announce the release of his new album "Elevation" on July 14th (MTS Records).
The album showcases Dorsch's unique style of folk rock/Americana and is full of vibrant melodies that bring the listener on a journey of music. Dorsch draws on influences from Van Halen, Led Zeppelin, Rush, The Beatles, Jerry Reed and Merle Travis to create his own blend of traditional and modern music.
The musical journey features 15 original songs all composed and recorded by Dorsch himself. The album was produced and recorded at JDM Studios and mixed and mastered by Dave Draves at Little Bullhorn Studios in Ottawa, Ontario.
Accompanying Dorsch on African Djembe drum and percussion is his wife, Dani Baribeau, who also contributes harmony vocals. The track "Save Just One More Life" also features Paul Johnson on mandolin and bouzouki, and Bonny Skiffington provides harmony vocals.
Dorsch has been playing electric and acoustic guitar for 45 years and has been drawn to fingerstyle guitar in recent years. He is passionate about playing his instruments with unrestricted flare and blending jazz, pop and rock influences. His current guitar collection includes a 2018 CGP Maton "808" acoustic, 2018 Gibson J45 acoustic, Manouche "Django" Gypsy Jazz acoustic, Gold Tone "Paul Beard" Resonator acoustic, 2013 Custom Fender Telecaster and 1989 Gibson Les Paul Custom electric guitars.
Dorsch's mission is to put smiles on faces with his music. He has been living in the Rideau Lakes area of Ottawa Valley, Ontario, Canada for many years, drawing inspiration from the peaceful summer nights and the loon songs. He also draws on international travel for songwriting ideas.
Elevation will be released on July 14th. For more information on John Dorsch and his music, visit his website at https://johndorschmusic.com.