Pamela Hopkins Unleashes Fiery New Anthem Honoring Her Badass Dad
"Raised Some Hell in Me" is the follow-up to her international smash, "I Love You Most." The song is dedicated to the memory of Hopkins' father.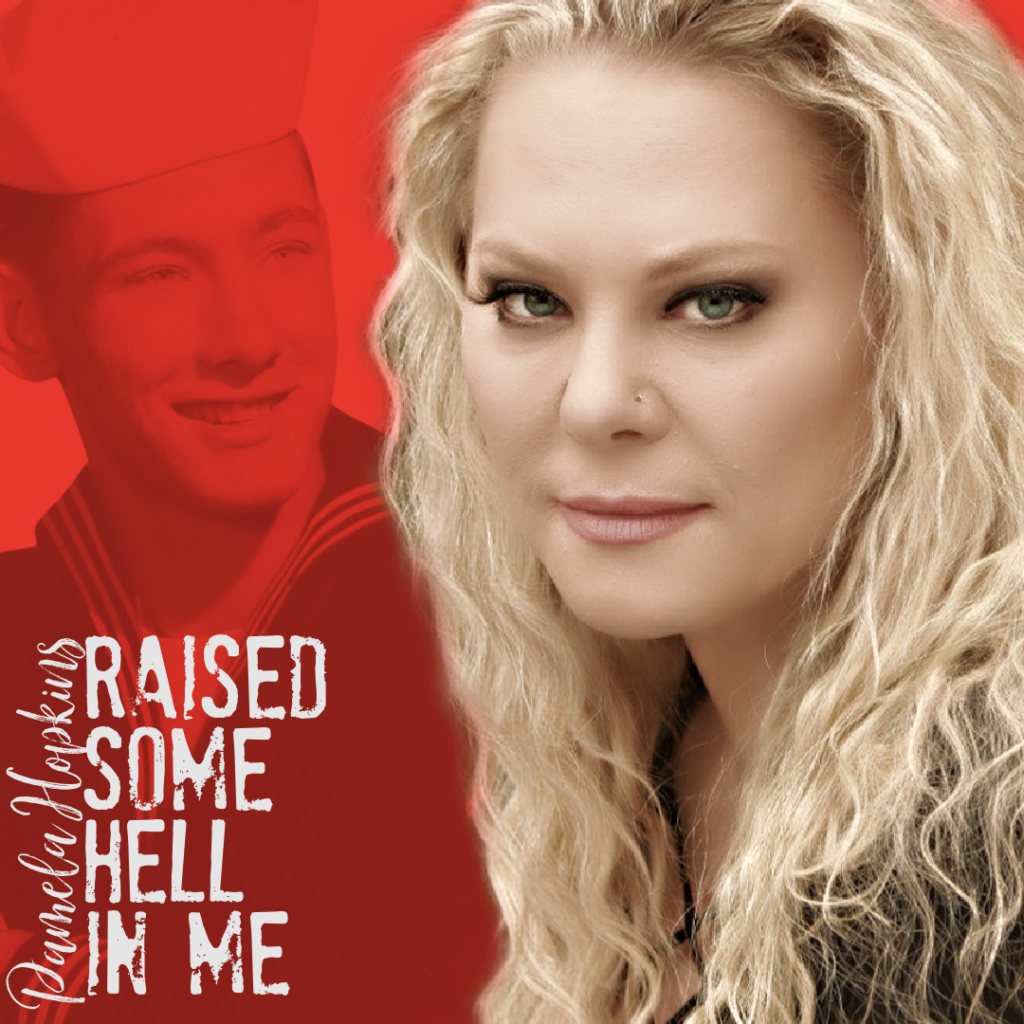 Little Rock, Arkansas native Pamela Hopkins is proud to announce the release of her latest single, "Raised Some Hell in Me." After achieving five #1 international iTunes songs and over 1.5 Million Spotify streams, Pamela is ready to hit the airwaves with the follow up to her highly successful February single release, "I Love You Most."
"Raised Some Hell in Me" is a song dedicated to Pamela's late father who passed away from cancer in December 2019. She wrote the song to illustrate how he had a rough around the edges influence on her life.
Pamela says, "This is a story about me and my daddy. My dad was a little, for lack of a better word, 'rough around the edges.' I thought I would write a song about him and how he influenced me as a person, rough edges and all. I wanted a blues-country, heavy rock-influenced type of vibe, and in my humble opinion, I think we nailed it. So, if you had a father that is, or was, a little on the dangerous side, then I'm sure you'll relate."
Written by Hopkins with collaborators, Dave Lenahan and Melissa Leigh Johnson, the track was recorded at Direct Image Studio (Nashville, TN) and produced by Kenny Royster. The single is now available on all major music platforms.
Pamela Hopkins is a Josie Music Awards winner, an Independent Music Network Awards Winner, and a three-time 2022 Arkansas Country Music Awards nominee. She regularly performs in piano bars, Norwegian Cruise Ships and clubs across the US. She recently performed for US troops in Alaska, Guam, Japan and more. Pamela is sponsored by Skrewball Peanut Butter Whiskey.
For more information about Pamela Hopkins and "Raised Some Hell in Me" visit http://www.pamelahopkinsmusic.com.