Seattle's Hot New Sound Is A Familiar One With Elvis Batchild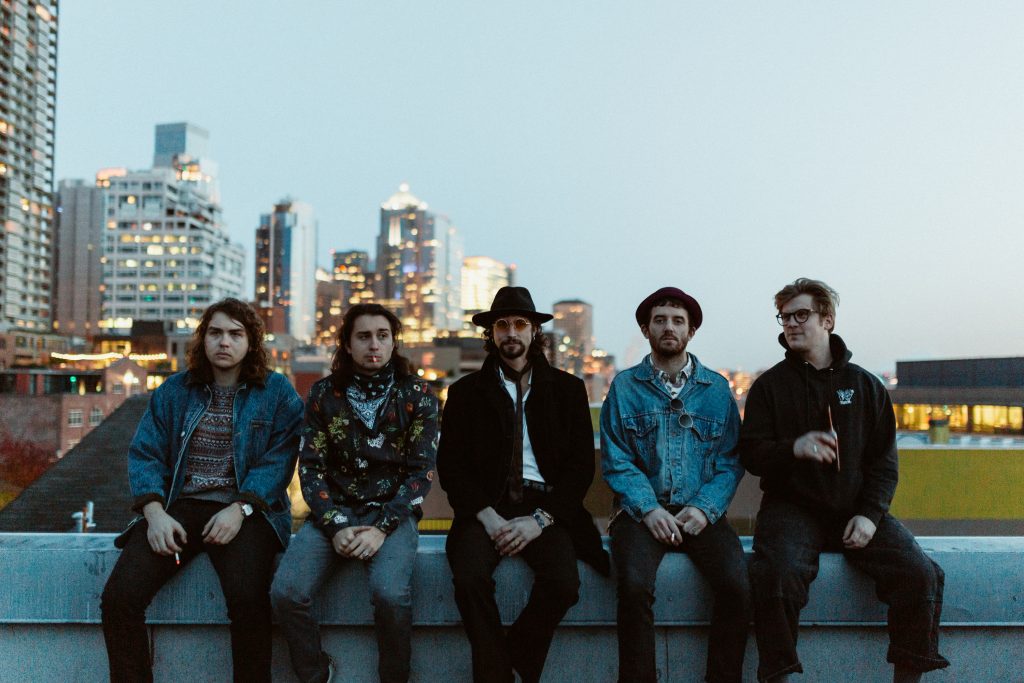 Elvis Batchild started as a group of five strangers on Craigslist with a mutual love for 70s rock. They embarked on a year of shows in 2019 at historic Seattle clubs like Tractor Tavern and Barboza that took them from unknown garage rockers to regulars in the Seattle music scene, where they began to push beyond their initial rock band architecture into their own distinctive musical direction and genre.

The Brothers Cleveland, two rock solid guitarists who grew up learning together and competing over who could play the most Sabbath licks. Their foundational 70's rock guitar chops pave the way for the core of Elvis Batchild's sound: heavy but melodic rock music from a bygone era.

The Rhythm Section brings in smooth funk grooves, dancy beats, and high energy breakdowns, often throwing these elements together in the same pot with the guitar's heaviest riffs.

Rein Laik singer and multi-instrumentalist, whose songwriting is a stirring of the musical pot, with lyrics that are poignant, genuine, and feel of the moment.