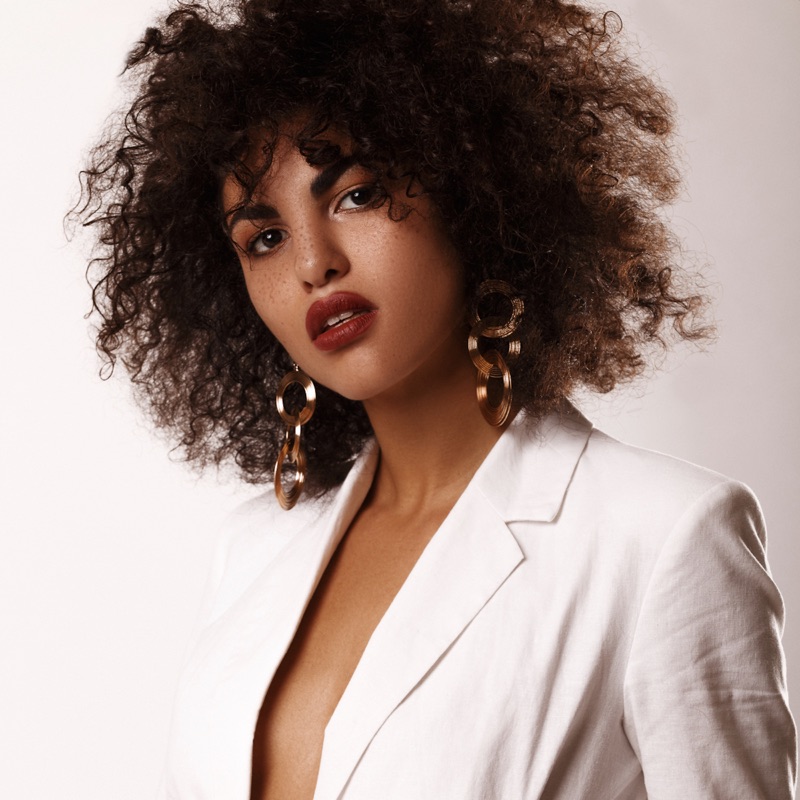 Rising singer-songwriter Julianna Townsend has garnered hundreds of thousands of hits with her singles. Now, after a lot of hard work perseverance, Julianna has released her first EP, ''Day One''.
Singer-songwriter and model Julianna Townsend shared her debut EP ''Day One'' on 25th September 2020, a soulful dive into love's revealing depths and the hopes, dreams, and insecurities that come along with it.
Julianna Townsend is a 22-year-old german singer, with African- American roots. Combining her sentimental side with her powerful voice, she casts a spell over the audience, exploring the sonic influences of her R&B origins and taking her listeners to a more modern Pop-Soul world. Alongside her music passion and career, Julianna is also a well established model that has modeled for brands such as Reebok or Buffalo and obtained a successful second place on 2018's edition of Germany's Next Top Model.
Details about Julianna Townsend's new EP ''Day One''
After the success of her first ever single "Sunday Blues" that reached over a thousands of Streams on Spotify, Julianna Townsend is ready to disrupt the music industry her debut EP ''Day One'', that was released on the 25th of September, via ADRI Records. The EP is produced by Cymo (Chainsmokers, Aloe Blacc) and features great international musicians, such as Brendan Grieve and Matt Allen – both known for their previous work with Sam Smith.
The soul-pop ballad Smoke & Mirrors is the first single of her 2020 upcoming debut EP ''Day One'' and is written together with the Norwegian-British writer Sarah Lake (Lake) and produced by Cymo (Chainsmokers, Cro) in collaboration with Dominik Rolke and participation of the bassist Brendan Grieve. It is a thought-provoking reflection on the digital era and the lack of authenticity on social media. It reaches its chorus and addresses its core topic: nothing ever is as perfect as it seems. A topic that Julianna had often found herself getting stuck in, while navigating through life on digital platforms.
The second single Ripped Jeans is an upbeat and catchy love song that tells a love story while the third track Focus also follows the theme of the EP and is a romantic song with a contemporary touch about spending quality time with a loved one without phone distractions.
Easy and Hold On Me are the last songs of Day One. The first is an R&B upbeat track with funky bass lines and positive lyrics about letting go of a college love that was not good, wanting and deserving better, while the second one is a melancholic and modern pop ballad reflecting on a break up and features the guitarist Matt Allen.
Julianna aims to bring fresh and captivating R&B sound to a larger audience, in which the artist is contemplating romantic and yet contemporary topics. In addition to the release, it will also feature snippets of video documentary behind the scenes of Julianna's career and way into music that is available on her Youtube channel.
You can Follow Julianna on Instagram at: