HeIsTheArtist Takes a Cinematic Approach on "Dreaming In Emerald City" EP
The enigmatic chart-topper will release his latest collection on July 28th, featuring his Top 10 UK iTunes cover of a Whitney Houston classic.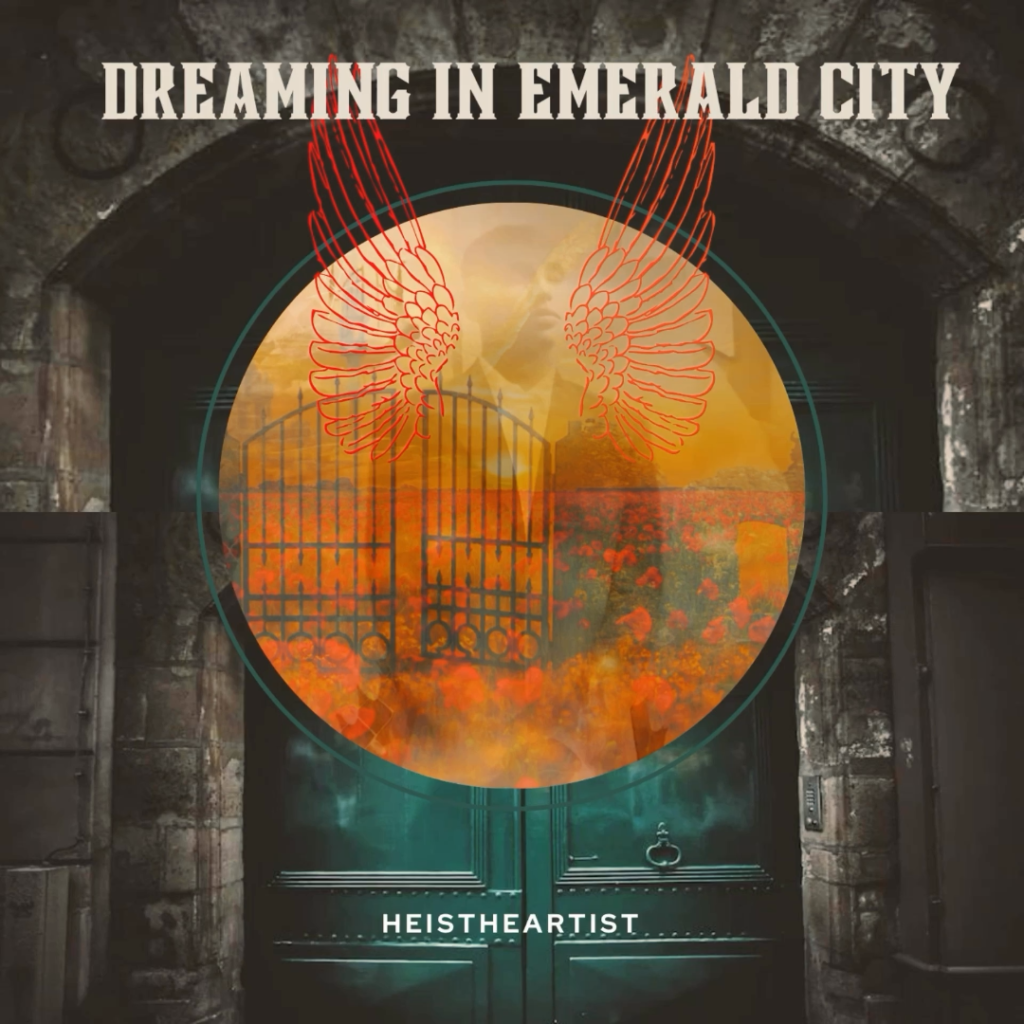 Christian R&B artist HeIsTheArtist is proud to announce the release of his new EP "Dreaming in Emerald City", available worldwide on July 28th. Taking influence from legendary movies "The Wizard of Oz" and "The West Side Story", the singer-songwriter packs this 6-track EP full of Broadway-style Neo-Soul with a contemporary twist.
The EP kicks off with a cover of "I'm Always Chasing Rainbows" by Judy Garland and Heistheartist's original song "Mi Amor" which pays homage to the movies and also introduces the concept of showing empathy towards those with a desire for something better. This is followed by the heartfelt covers of "Lovin'You" by Minnie Riperton and "I Believe in You and Me" by Whitney Houston, to inspire listeners to find love right where they are and keep close to their heart's desires. The EP also features the anthemic covers of "Diamonds" by Rihanna and "Brown Skin" by India.Arie, to remind listeners to love themselves regardless of societal standards.
HeIsTheArtist's EP "Dreaming in Emerald City" is set to release on the Islamic holiday of Ashura, a celebration of Moses parting the Red Sea and reuniting the Israelites "Home".
The lead single, "I Believe in You and Me" has already reached the UK iTunes R&B Top 10.
Watch the video for "I'm Always Chasing Rainbows"
https://www.youtube.com/watch?v=JZO6MJW0h1U
HeIsTheArtist is a trailblazing Christian singer and songwriter who has had hit songs across the globe. His catalog of eclectic releases has enjoyed over 400K Spotify streams, also topping international iTunes charts from South Africa to the United Kingdom. Formerly a secular neo-soul singer signed to "Bentley Records" under his biological name "LeeMann Bassey," Heistheartist discovered that his true calling was with the Lord after hearing an inspiring sermon by TD Jakes online one day. That day he was inspired to teach the world about the Lord, like TD Jakes did with his Sermon, but through music.
www.artistecard.com/heistheartist
https://hypeddit.com/heistheartist/dreaminginemeraldcity