Top 20 iTunes Artist Cory M. Coons Calls On Industry Vets For Latest Single, Video
The Ron Nevison-mixed track combines Coons' love of melodic and rootsy rock. Eric Levy of Night Ranger plays keys. It's available from MTS Records on Tuesday.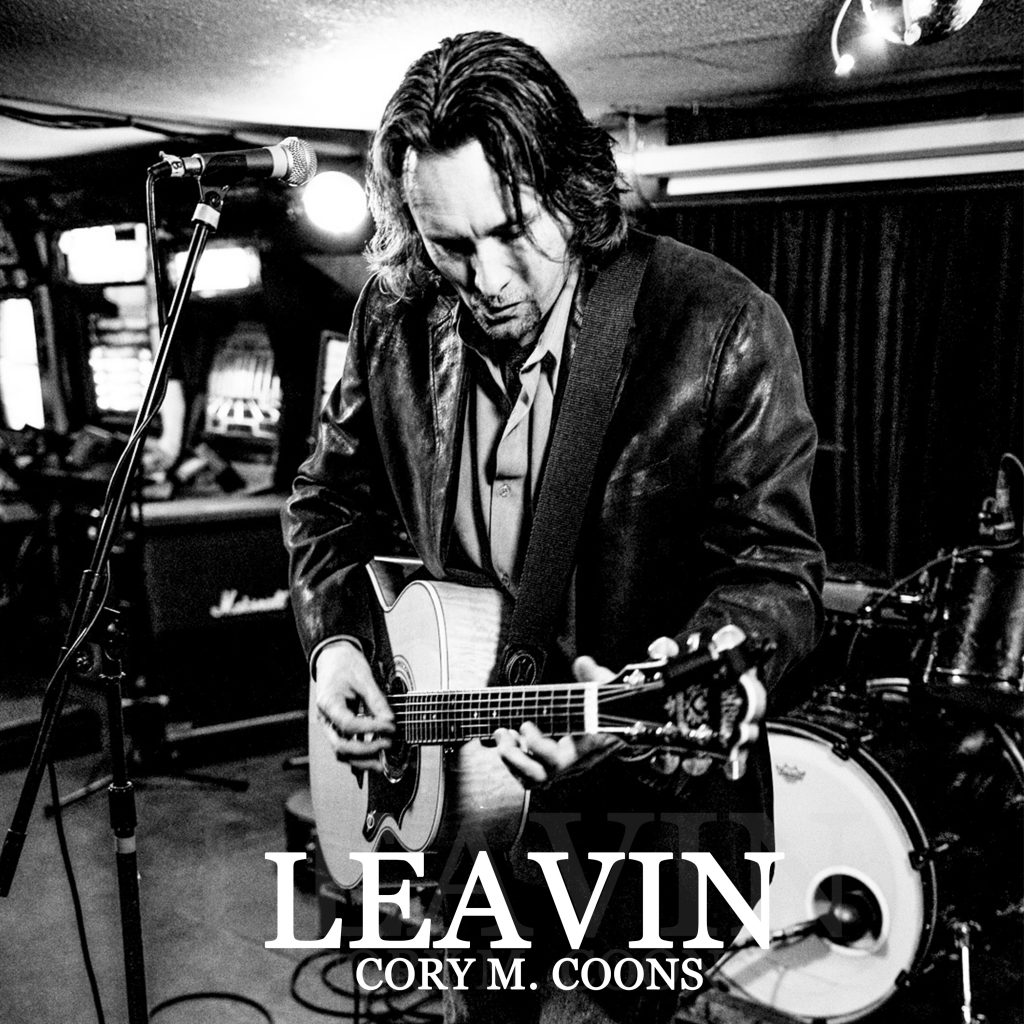 In 2018, Canadian singer-songwriter Cory M. Coons teamed up with multi-platinum producer Ron Nevison (Heart, Damn Yankees) to release his critically acclaimed, award-winning album, "The Long Road Home." That album included Coons' Top 20 iTunes Canada Rock chart hit, "Break The Fall." The album also helped Coons receive a coveted Josie Music Award nomination and two International Music and Entertainment Association Award wins. Now, Cory M. Coons returns with another collaboration with Nevison, featuring a special guest on keyboards.
On March 3rd, 2020, MTS Records will release Coons' first new single of 2020, "Leavin'." The track was mixed by Ron Nevison, produced by Marc D. Muir (assisted by Coons) and it features Eric Levy of Night Ranger on keyboards. Muir played lead guitar and bass on the track. Rounding out the musicians, Barry Billingham played drums. Mastering was done my Matt Thomson.
"A sense of longing in this one… Going away and coming full circle in with things," explains Coons. "The experience of loneliness, relating to a travelling man or musician's life, and perhaps, reflecting on the difficult challenges one faces of being away from family at times."
Watch the lyric video for "Leavin'" at https://www.youtube.com/watch?v=eE0oY8OEHPk.
ABOUT CORY M. COONS: In addition to the previously mentioned awards, Cory M. Coons was named Best Rock Songwriter for "Long Road (Dead Man's Dream)" and Best Americana Artist for "Once Too Many, Twice Not Enough" at the 2018 "Radio Music Awards" on The Indie Music Channel, as well as a "World Songwriting Awards Finalist" in 2019 for the single "Would You Stay". He also received International recognition in the "Male Single Of The Year" category for the song and was nominated for "Male Album Of The Year" at this year's 2019′ "International Singer-Songwriter Association" (ISSA) Awards, and previously at the first annual "Ottawa Sound Music Awards" for "Rock Album Of The Year". Past Awards include the 2014′ "Studio Album Of The Year" for his Independent E.p "Share A Little Time" at the "Producer's Choice Honors", (formerly Los Angeles Music Awards), and nominations for "Male Singer/Songwriter" and "Record Of The Year", along with "Rock Artist Of The Year" category for 2015 at the Los Angeles Music Awards (LAMA's). Two Cory M. Coons songs have also been selected to appear in the soundtrack of the new Dream Cinema Productions Sci-Fi film "Night Mistress" currently in post- production in Los Angeles.
Coons is a respected Freelance Guitar Instructor in the local St. Lawrence Seaway Valley and at Rock My House Music Centre in Kemptville, ON. Cory has opened and performed alongside such treasured National Canadian like like April Wine, Kim Mitchell, Glass Tiger and David Wilcox. For more information, please visit http://www.corymcoons.com.